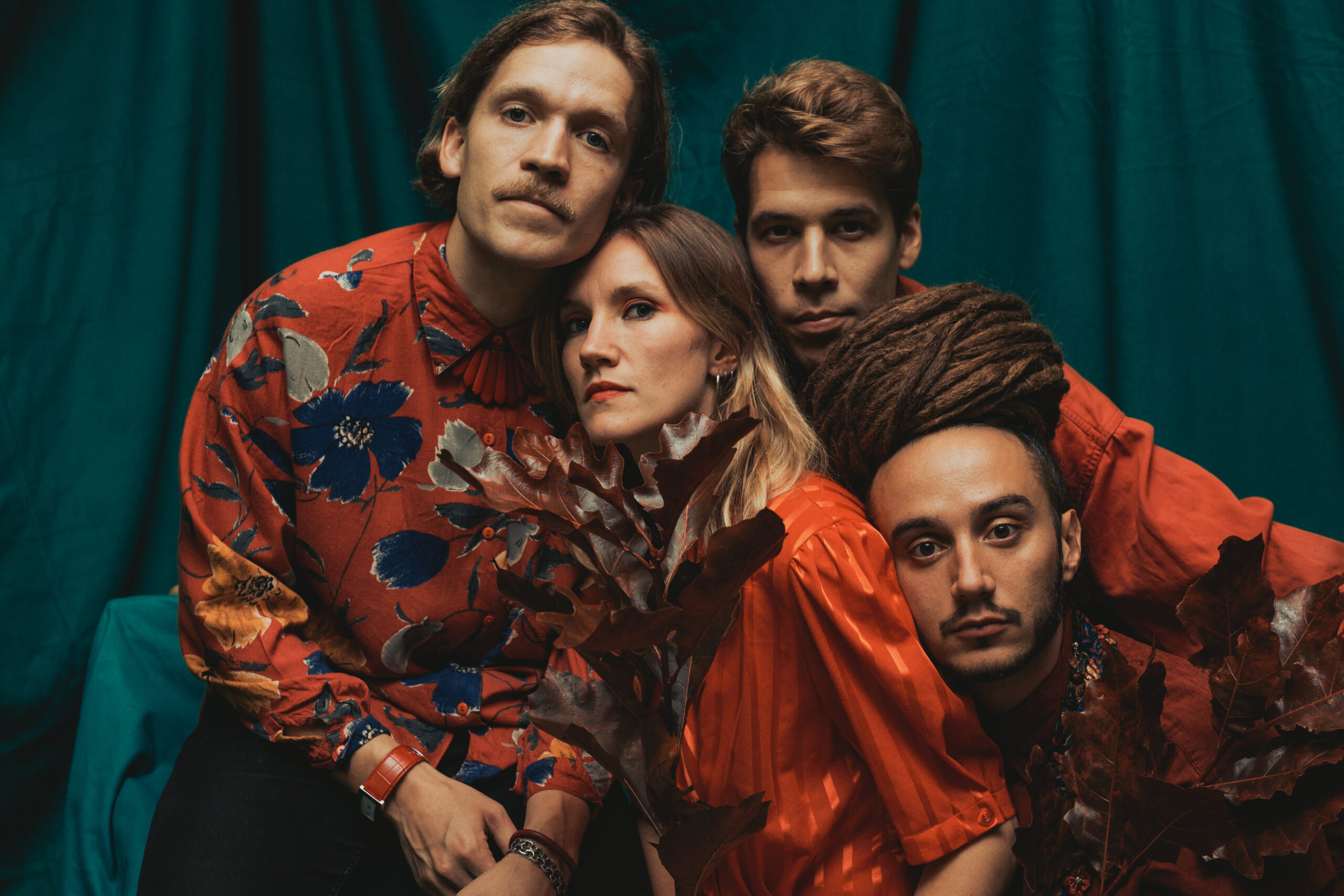 Familjekvartetten Kolonien på USA-turné
I över ett decennium har Kolonien varit en del av folkmusikscenen i den nya eran. Med sin karakteristiska sång och mångfald av musikaliska influenser har de utmanat bilden av samtida folkmusik och skapat sitt eget kreativa utrymme i utkanten av traditionell musik; en blandning av akustisk roots-musik och anthemisk singalongpop som för samman flera världar.
Familjekvartetten Koloniens tredje album, "Till Skogen", släpptes april 2022 på Supertraditional i Skandinavien och Cumbancha internationellt. Det är en personlig berättelse om fyra vänner, en familj och en plats. Om hembygden och skogen utanför gården. Om 10 år tillsammans som band. Om svårigheterna och glädjen i att tillsammans växa upp och om allt vad det innebär med att se släktingar gå vidare och nya liv tillkomma. Om en frustration över samhällets växande fokus på individen och frågor om hur vi ska möta vår tids stora utmaningar.
"Till Skogen" har fått många goda recensioner:
"Among the year's top new World Music albums" – Philspicks (US)
"Bäst just nu" – Folkmusiken i P2
"Snyggt och krispigt när Kolonien lovsjunger naturen" – DN
"Kolonien has a fresh, appealing sound that brings multiple musical world together" – FLi Artists
"They unite different musical worlds in a very appealing way" – Concerto Magazine (AT)
"Top of the world Album" – Songlines Magazine (UK)
""Till Skogen" includes lush vocal harmonies, lively rhythms, and melodies that mix elements of Swedish folk roots with pop hooks and world music influences" – World Music Central
Under sommaren har Kolonien gjort lyckade turnéer i bland annat Sverige, Danmark och Kanada. Bland dessa märks Urkultsfestivalen i Sverige, Førdefestivalen i Norge och Festival des Traditiones du Monde, Quebec, Kanada.
Nu fortsätter turnéen i USA, följande konserter är bokade:

SEP 16 Club Passim – Cambridge, MA, USA
SEP 17 6 on the Square – Oxford, NY, USA
SEP 18 Mt Foolery – Charlotte, VT, USA
SEP 20 House Of Sweden – Washington, DC, USA
SEP 21 Rockwood Music Hall – New York, NY, USA
SEP 23 ¡Globalquerque! 2022 – Albuquerque, NM, USA
SEP 24 The Country Club on Hampton – Parkview Mesa, AZ, USA