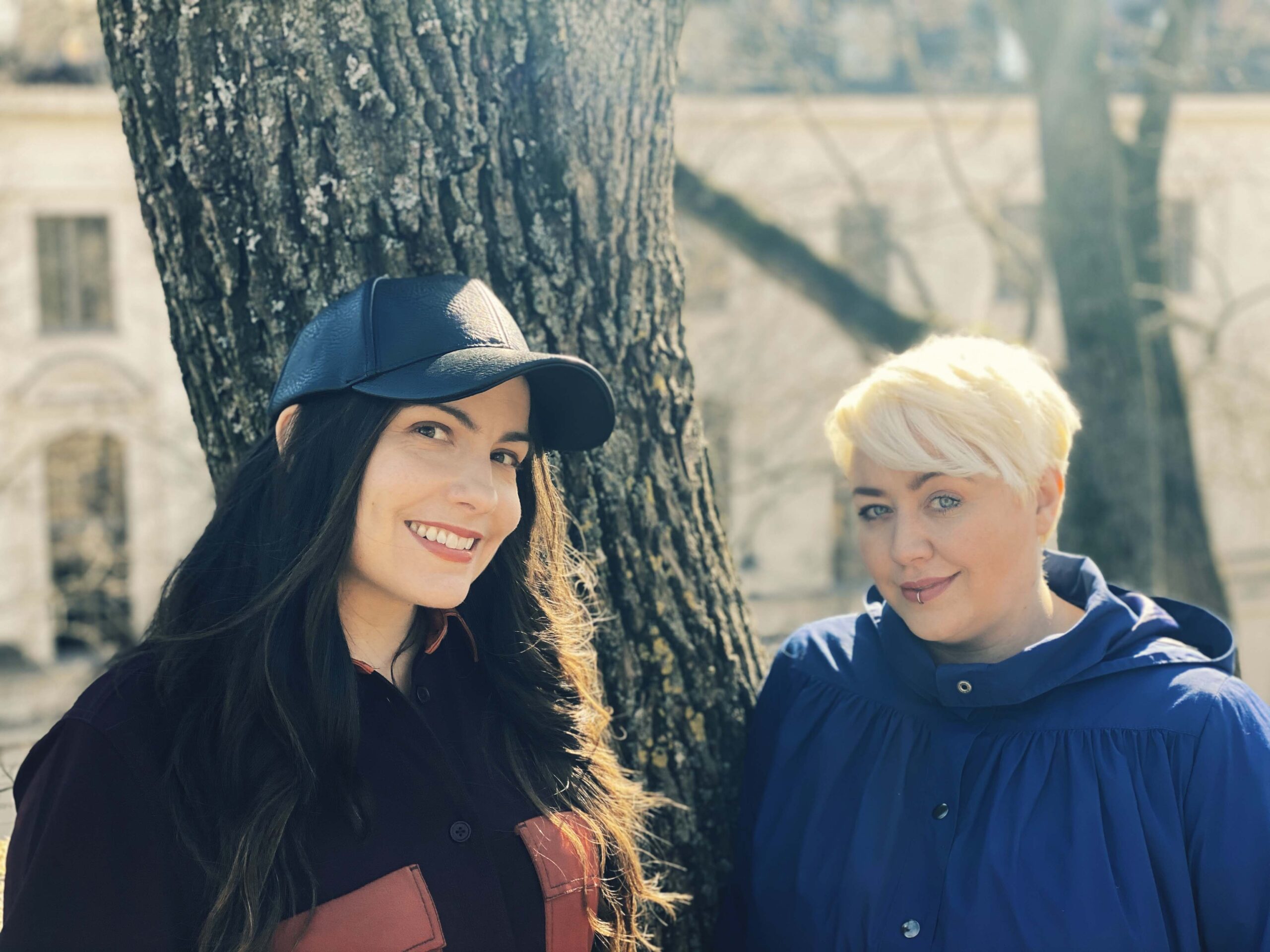 Vera Vinter & Hanna Ekström were awarded the people´s award at the Folk & Världsmusikgalan
Last Saturday, Vera Vinter and Hanna Ekström were awarded the people´s award for their song LIOS at the Folk & World Music Gala 2021.
The text is written in native Kalix-tongue dialect and Lios means light. The song came from the longing of light, resting the mind and from listening to the earth communicating.
There´s been a lot of experimenting, both in the composition and the production, which have created a new fusion of genres from singer-songwriter, pop, indie and folk.
"Many thanks to all of you who listened and voted for our song. We had so much fun writing it and we hope to play it for you live very soon." – Vera & Hanna
The song is available to listen to at RFOD and Stallets Soundcloud: https://soundcloud.com/user-310599716/lios
About Vera Vinter
An artist, songwriter and producer from Stora Lappträsk, Norrbotten. Her lyrics and voice, mixed with guitar sounds create glittering and grounded music worlds. In recent years she has become involved with the Swedish indie scene and runs her own record company called Bjärka.
About Hanna Ekström
A freelance violinist, songwriter and producer from Dalarna. Her fiddle has graced more than 500 songs for various Swedish pop artists. For the past four years, she has focused on composition and production along with many studio assignments.
Vera Vinter and Hanna Ekström are also 2 out of 25 selected female studio producers and beatmakers from around the world who are a part of The Global Network for Female-Identifying Music Producers. This is a global initiative for female producers, with the goal of overcoming obstacles and to get together.