P4 väst reporter Nadia intervjuade idag Folk Alliance direktör Aengus Finnan och folkmusikern Ale Möller av med anledning av att han emottog Lifetime Achievement Award av Folk Alliance International igår.
Det blir ett längre radioprogram om Eventet The Exchange och om ambitionen att skapa en ny konferens i Göteborg 2019 som handlar om folkmusik och nätverkande.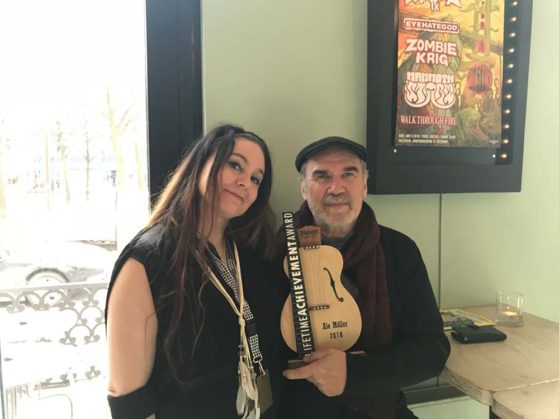 MTA Productions direktör Hilda Sandgren grattulerade Ale Möller i samband med prisutdelningen på konferensen The Exchange igår.
---
The director of Folk Alliance, Aengus Finnan and Ale Möller was interviewed by the Swedish national radio station P4. Möller received the Lifetime achievement award From Folk Allience International yesterday evening.
#theexchangefai
#mtaprod